Competitors
MGJ Engineering Brands Hatch Winter Stages
20th January 2018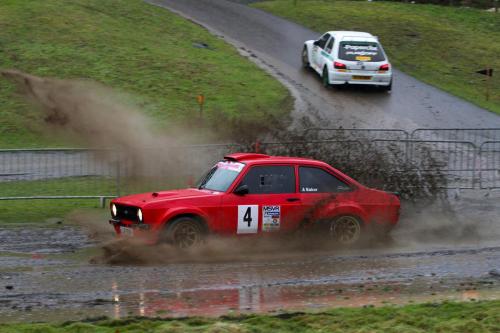 Mark Kelly /  Andy Baker - Ford Escort:  Winners of the 2018 MGJ Engineering Brands Hatch Winter Stages  Photo courtesy of http://www.mandhphotography.co.uk
Special Stage video - MSN Rally Championship 2017/18 - Round 4 Brands Hatch
 Welcome to the 2018 MGJ Engineering Brands Hatch Winter Stages.
The format of the event will be much the same as our previous winter rallies with 8 stages totaling approximately 45 miles, stage diagrams will be on the website in due course.
Scrutineering and signing on will be available Friday evening and Saturday morning.
There are some rooms available at the Mecure Hotel Brands Hatch on the Friday at a rate of £80 per night Bed and Breakfast, mention "Chelmsford Motor Club - Competitor Allocation".
Mick Johnson of MGJ Engineering continues his generous backing of the rally and our thanks go to him. Lastly a big thanks to all those that work so hard to make the rally possible.
Gary Nicholls
Clerk of the Course
2017 M & H Photography Gallery
Special  Stage Rally Review TV Coverage
 Round 4 of the 2017-2018 Motorsport News Circuit Rally Championship.