MGJ Engineering Brands Hatch Winter Stages  
Saturday 16th January 2021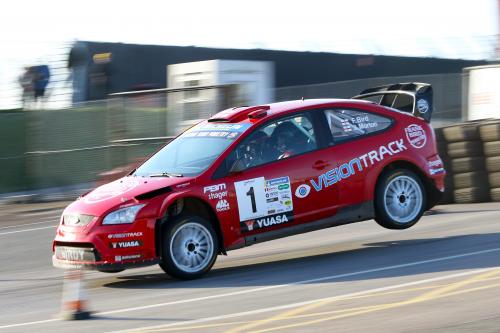 Frank Bird / Jack Morton - Ford Focus 07 WRC: Winners of the 2020 MGJ Engineering Brands Hatch Winter Stages  Photo courtesy of http://www.mandhphotography.co.uk
Virtual Noticeboard  or use the Sportity App (MGJ21NBBHS)
Entry Form ~ Update Entry ~ Entry List
Please see the News page for rally cancellation information 24 December 2020.
Please use this link to access the Supplementary Regulations for the rally ahead of Entries opening on Thursday 26th November 2020 at 19:00.
We are expecting a very high demand for entries, given the popularity of the MSN Circuit Rally Championship, the rally being part of Regional Championships, and the pattern of other events this year.  We have increased the event capacity to 100 cars of which 75% be available first-come-first-served. 
Entering promptly, most likely immediately, will be necessary.  Some pointers to securing your place are:
Enter as soon as entries open.
 
Note that all parts of your entry must be complete when submitted e.g. use of t.b.a against crew or car is incomplete.
 
Receipt of payment, as well as the fully complete entry form, will determine the order in which entries are logged.
 
Read the Regulations carefully in advance and ensure you are well organised with all the necessary information to submit your entry quickly and accurately.
Given the workload of processing the entries, they will be logged, along with the time payment is received, on the evening of Thursday 26th November, but not processed until the weekend of 28th/29th November.  Therefore, you should not expect to hear from the Entries Secretary before that weekend.
Our planning work incorporates government public health guidance and Motorsport UK protocols in response to the Covid-19 pandemic and so this rally, like other events, will have inevitably have some changes next year. 
One of these is the location of the Service Area.  We hope to have spectators attending and the event bubble and spectator bubble therefore need to be kept separate.  The Service Area will be the  Lower Paddock behind the Hailwood's Grandstand at Paddock Hill Bend.  This cannot therefore be part of the stages in 2021 and the Service Area will not be accessible to spectators.  We'll continue to use the Rally School part of the site and to connect with the Circuit itself we'll use the roadway from the Rally School up towards the top of Hailwoods Hill, which we upgraded for a previous event.
We ask for your collaboration in complying with the Covid-19 protocols in place at the time of the event and will share more information in due course.
Meanwhile we hope that, in these uncertain times, we can all work together to plan and deliver a successful rally in January.
2020 Video: MSN Rally - Programme 4 - Brands Hatch Stages