Frank Bird and Jack Morton in their Ford Fiesta Rally2 won all eight stages to dominate the rally in slippery conditions.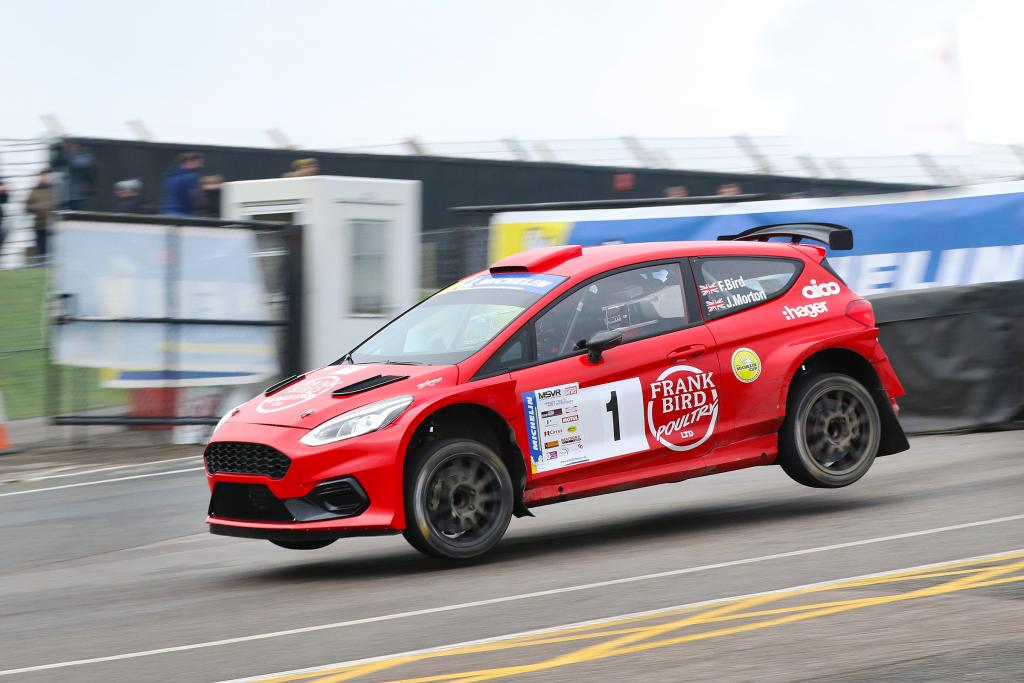 The rally started with mist lifting and a very slippery track, but Frank Bird was immediately on the pace, winning the stage by 11 seconds.  This pattern continued throughout the day, as they won every stage, to finish with a winning margin of 1 minute 17 seconds.
John Stone and Tom Woodburn got within two seconds of the winning crew on both stage 5 and 6, to finish a creditable second overall.  They were followed by Neil Roskell and Andrew Roughead, who finished just five seconds behind them.
Top 2 wheel drive car was  Joshua Davey/Tamsyn Davey in a Darrian.  After six stages they had an identical time to Jeremy Straker/Simon May in another Darrian.  They beat them on the final two stages although both crews secured class wins.
Christopher Newton/Anthony Newton in their 1,400cc Vauxhall Nova performed their now common giant killing act by finishing 17th overall.
A few cars brushed tyres through the day, with perhaps the most fortunate escape being for Alistair Inglis/Will Atkins whose Ford Fiesta Rally 2 rotated against the tyre wall at Graham Hill bend on the very first stage which was also their first outing in the car.
World Rallycross driver Ollie O'Donovan showed good pace and added car variety in the Hyundai R5, running fourth at half distance although unfortunately he failed to finish.
Unluckiest driver?  We think Mick Johnson of MGJ Engineering, the rally's title sponsor, whose car had driveshaft and differential issues and retired on the very first stage.  However we thank Mick for his ongoing support of the event.
After a cold day we also thank the marshals and organising team for all their hard work to deliver a safe and successful rally.
Overall result 
1. Frank Bird/Jack Morton                                  Ford Fiesta Rally 2                     42:50
2  John Stone /Tom Woodburn                         Volkswagen Polo GTI R5           44:07
3  Neil Roskell/Andrew Roughead                     Ford Fiesta R5                            44:12
Class Winners
A     Christopher Newton/Anthony Newton       Vauxhall Nova
B     Ben Wilkinson/Andrew Wilkinson              Peugeot 106 Maxi
C     Joshua Davey/Tamsyn Davey                   Darrian T90
D     Jeremy Straker/Simon May                       Darrian T90 Gt-R5
E1    Wayne Larbalestier/Archie Larbalestier    Mitsubishi Evo 3
E2    Frank Bird/Jack Morton                             Ford Fiesta Rally 2 
H      Kevin Jones/Lee Jones                             Ford Escort Mk1
MX5 Shaun Hollamby/Sion Cunniff                    Mazda MX5